Cool Links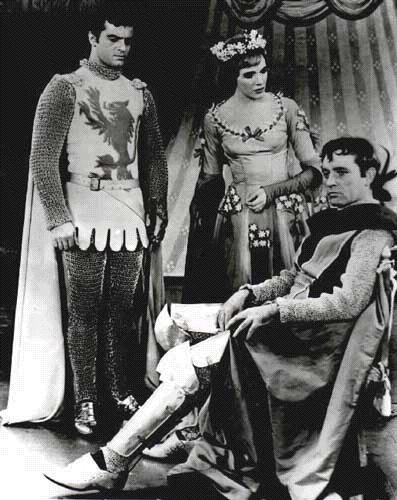 Free Zone: Terrific resource for all of you web master out there!
Dragon Resource Center: Another great resource for web masters, especially for fantasy sites.
Star Wars: The Official Site: Real fans won't want to miss this one. Make sure to subscribe to the newsletter!
Star Wars: The Official Site: Real fans won't want to miss this one. Make sure to subscribe to the newsletter!
Star Wars Kids: Kid or not, this site is very fun. The trivia is easy, but then, who am I to talk?
Lucasarts Entertainment Company: Video games. Star Wars. 'Nuff said.
The Seventh Tower Website: This is the site for the series by Lucas Books. Don't know much about it, but hey, it's Lucas.
Alan's Star Wars Page: This site rocks! More MIDI's, pics, sounds, et cetera, than anyone can possibly know what to do with!
YodaJeff.com: An awesome site, especially for fellow Yoda fans.
Star Wars in the Xtreme: Jokes, links, wallpapers, stories, et cetera...what more could you want?
Star Wars Character Sites: This is great. Compiled homesites of some of the best and most...interesting Star Wars characters.
JedisCouncil.com: An awesome site, especially for those who can't possibly wait for Episode II.
Rebelscum.com: Great site for collectors. Even if you take them out of their boxes like me.
BattlePaper: Very cool wallpapers here, you can find them for just about any Star Wars character.
The Kenneth Branagh Compendium: An awesome tribute to the great actor. Yay Shakespeare! Yay Dead Again!
Matthew Broderick: From Here to Infinity: This site has everything a Matthew Broderick fan could possibly want--short of the man himself.
8-Bit Theater: The coolest online comic out there. The original Final Fantasy characters in hilarious situations.
Jim Carrey Online: A great site dedicated to the comic genius, with pics, sounds, and constant updates.
Sonic HQ: A great Sonic site with pics, MIDIs of several different video games, comic updates, and more.
The Magics of Imagination: My friend's loverly fantasy site, which she is still putting together.
Lizo's Lair: Another friend's dragon site, with many pics.

My very own Harry Potter site, only for those who have finished Book 5. Includes picture galleries from the movies, quotes and discussion.
Jim Carrey Universe: My own humble Jim Carrey site, with my own arsenel of pics, sounds, et cetera. Not nearly as good as Jim Carrey Online, but please take a look anyway!
Save Ferris: Another of my sites, this one a fansite for Matthew Broderick's greatest movie. Pics, sounds and links.
Semi-Super Squad Headquarters: My strange site based on a number of semi-famous characters and a story I wrote myself.

: This is my Star Wars-based online comic. Check it out!

: The site that started it all! Train to become a Jedi Knight under the great Master Yoda.