Fighting Evil in All Its Forms
A site since June 11, 2000.
Brought together for the very first time to fight evil as basic as jealous brothers to as bizarre as British men with chairs for heads, this is the unlikeliest superhero team you'll ever meet. Now Joseph, Yoda, the Mask, the Tick, and Link come together to keep the streets of Livonia, Michigan safe. Explore this site to reveal their past, their thoughts on the squad, their meeting and their not-so-legendary adventures.
Citizens, rejoice together! The evil monsters of 404-Land have been defeated by the Semi-Super Squad! That's right, these links will actually take you to their intended destination. What a concept!
---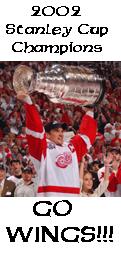 ---
Say hi the the squad's new pet!
Sign My Guestbook
View My Guestbook
S-s-s-smokin'!